Bus Shelters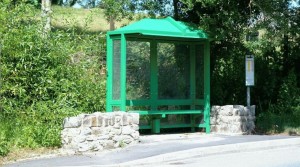 Valley Community Council is responsible for the upkeep of the bus shelters.  Should you wish to report any problems/damage or any other matter regarding the local bus shelters, please contact:
Mrs Rhianwen Sheldon
27 Alltwen,
Llysfaen,
Colwyn Bay LL29 8PG
Telephone: 07786 253828
valleycommunitycouncil@gmail.com
---
Llanynghenedl Bus Shelter
We are pleased to announce that a new bus shelter has been erected in Llanynghenedl - another example of working in partnership with Isle of Anglesey County Council for the benefit of the community.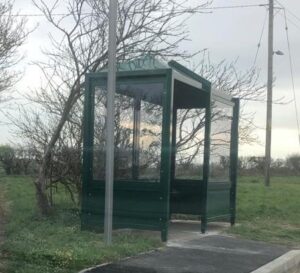 ---
BUS SHELTER BY THE BULL HOTEL, VALLEY
Valley Community Council are pleased to announce that  a brand new bus shelter will be erected to replace the one recently removed.  It will be erected  on or around the 6th October.