Welcome to the new Valley Community Council Website
Here you will find a wealth of information for residents and visitors to Valley, including: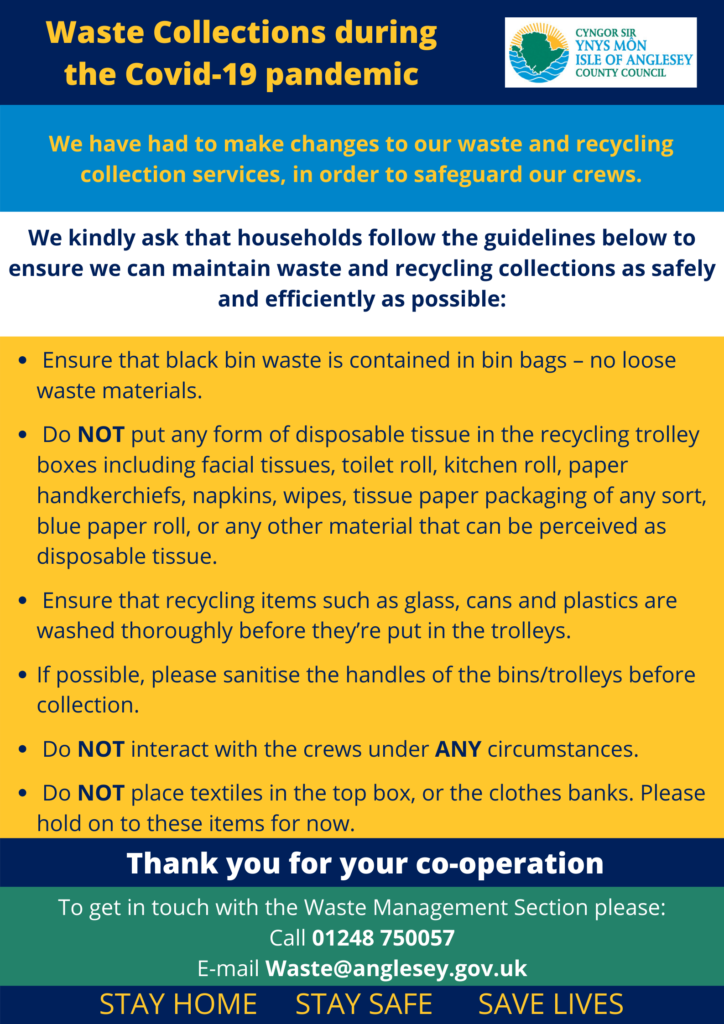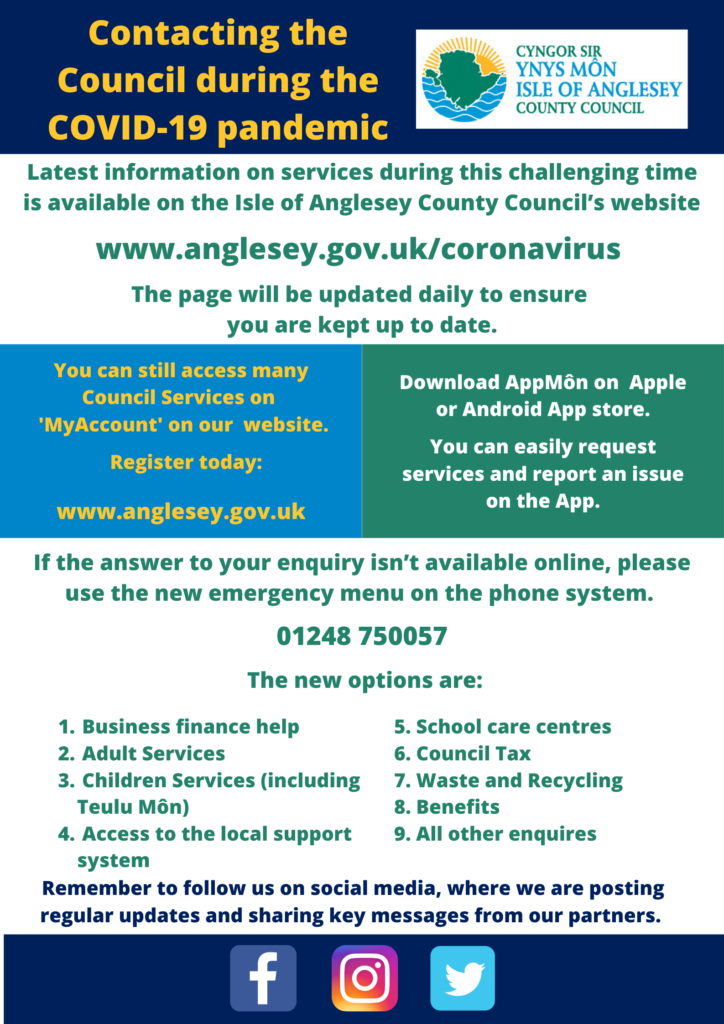 Updated Guidance on funerals
The guidance to local authorities on funerals has now been updated to reflect the amendments: https://gov.wales/guidance-local-authorities-funerals-covid-19
It should be noted that the guidance has also been expanded to cover the personal care of the deceased.  Although, there are no changes to existing advice in this area this section has been included to provide the advice in a more accessible way only.
In addition, the guidance has been updated to suggest that mourners who are self-isolating for 14 days due to someone in their household being unwell with symptoms (but are not symptomatic themselves) or who are extremely vulnerable or in a shielded group should be facilitated to attend the funeral in person should they wish to do so, with processes put in place to minimise the risk of transmission.
---
PARC MWD AND PLAYING FIELD NEAR THE SCHOOL
In order to comply with guidance received, the parks noted above  will be closed until further notice.
---
EMERGENCY CLOSURE NOTICE - Footpath Number 18
---
SUPPORTING OUR COMMUNITY IN VALLEY
Medrwn Môn and Menter Môn are currently trying to establish a list of volunteers who are willing to help vulnerable people in our Community or who may be able to help to co-ordinate a scheme.  If you wish to offer support please either complete the form below and email it to: linc@medrwnmon.org or by telephoning Medrwn Môn on  01248 725745
Volunteer Form (Microsoft Word)
Guidance for Volunteers (Adobe PDF)
---
ISLE OF ANGLESEY COUNTY COUNCIL
UPDATE: Coronavirus: Latest updates about County Council services can be found here:
https://www.anglesey.gov.uk/en/Residents/Emergencies/Covid-19-Coronavirus-information.aspx
Important update regarding the Main County Council Offices, Llangefni.
CAR LINC MÔN
Car Linc Môn is a voluntary social community transport scheme on Anglesey. The service is available to people who have no other means of making essential journeys. The scheme is mainly for people living in rural areas where public transport services are scarce, but also for those who are not fit enough to use public transport - in town or country.
Who can use 'Car Linc Môn'?
Car Linc Môn is a service available to Anglesey residents (age 50+) for essential journeys and where there is no other suitable transport available.
How does 'Car Linc Môn' work?
When somebody who needs transport for an essential journey contacts Medrwn Môn, a member of staff will record the details, confirm that the journey is valid, and phone around to find a driver who can make the journey. At least 3 days' notice is required, and where possible, journeys are arranged so that they combine the needs of a number of passengers.
Cost of the Service
The cost to the passenger for every journey with Car Linc Môn is £4.50 for the first 6 miles, then 55 pence for every additional mile. The driver will receive 50 pence a mile per journey. An officer from Medrwn Môn administers all the payments.
For more information about Car Linc Môn, please click here.
CAR LINC MÔN: 01248 725745 linc@medrwnmon.org  
Valley Village History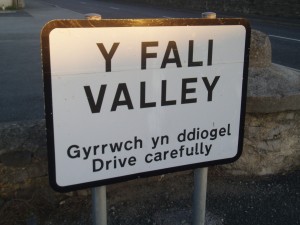 Research into the origins of the name of this village was started by the late Rev. R Hughes of Coedlys, Valley. The research was done for the year ofthe Royal National Eisteddfod, which was to be held locally.
The Rev. Hughes started his research by looking into the parish history. The parish is the parish of Llanynghenedl from whence the Community Council carried its name until a few years ago, even though the village of Valley is many times bigger than the village of Llanynghenedl. Enghendl was a saint who lived in the fifth century and it is thought that the second church at Llanynghenedl was built on the site of the first church. This second church has since been pulled down and the stones taken to RAF Valley for the erection of the church there.
Owen Jones, 'Melidwy Môn', referring on several occasions to the Valley, stated that the name of the village was 'Faelwy' and not Valley as it is presently known. Robert Pierce of Criglas who died in 1881 ages 86 years, an alderman and a local administrator, stated that during the construction of the road from Menai Bridge to Holyhead, a distance of some eighteen and a half miles, the road reached the cob. A small hill was encountered through which a cutting had to be made. On either side of this cutting were areas called 'Glan-Môr Tŷ Coch' and on the northern side, where it is now commonly called Gorad, were land called Castell Llyffant.
One could expect that Telford and his men could not pronounce these names and, after completing the cutting they called area 'Valley', in accordance with the new geography. This particular area since became known as 'Hen Valley' and the main village 'Valley'. This puts the name as originating about the year 1822.
Abstracted from Valley, memories of a growing village with permission from J. Alun Shorney